The Exhibition seems to have been another great success, especially so as it was back in the library this year. Thanks to all who helped set it up, man it and take it down – and special thanks to Nita and Stephen for all their work printing and mounting the photographs and Colin for the titles.
I was reminded of a picture I took exactly three years ago today, when we were preparing for the first Exhibition. Stephen, Andrew, Jerry and I spent a long evening cutting the frames individually to size for each picture.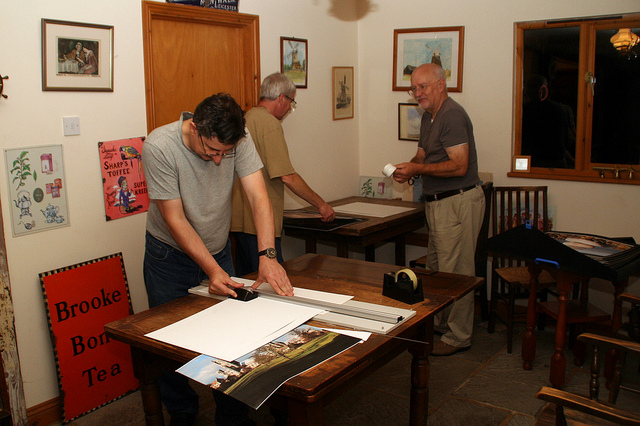 Sorry  you couldn't see this exhibition too, Jerry.